ARIZONA FAMILY LEGAL SERVICES
Phoenix Family Law Attorney
Arizona Family Lawyer And Divorce Attorney
Are you in need of a Family Law Attorney in the Phoenix area? We encourage you to read on to discover more about AZ Family Legal Services. Our sympathetic family law attorneys will provide you with family law services unique to your particular situation. We vow to protect your best interests while simultaneously offering you advice and assistance during the entire length of your family law case.
Although every case is significant, we have found that legal matters involving your close family members can truly change your life and often the lives of your family members as well. Because of this, it is vital that you attack family law cases head-on with a professional, qualified Phoenix family law attorney working for you. The seasoned attorneys who comprise AZFLS will provide you with the guidance and expertise you need at this critical time in your life.
From divorce matters to child custody cases to adoptions, our Phoenix family law attorneys will work to understand all facets of your individual family law case and supply you with competent, quality representation during the duration of your case. Contact AZ Family Legal Services now to set up a complimentary consultation with a family law attorney.
Contact us today to set up a complimentary initial consultation with a Arizona Family Lawyer and Divorce Attorney to talk about any of the family law matters listed below.
When marriages end, we provide we legal representation for both collaborative and contested divorce matters..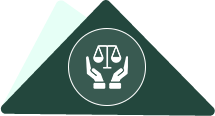 Professionals from AZ Family Law Team can oversee your conflict and help you come to a mutually acceptable agreement…
Our attorneys will fight to obtain the monthly maintenance necessary to maintain your financial security..
Our attorneys at AZFLS can assist in obtaining fair and timely support orders and enforcing previously obtained orders…
We will fight to protect your relationship with your child and advocate for your desired custody arrangement…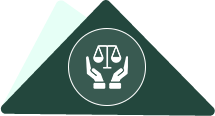 We at AZFLS always fight for our clients to provide the noncustodial parents with the best opportunity to spend quality time with their children.
Introduction To Our Family Law Firm
AZ Family Legal Services, is a dedicated to maintaining exceptional client services while obtaining the best possible outcomes for our clients. We strongly believe in the importance of trust in any relationship, and work hard to create a trusting and meaningful relationship with our clients. One way in which we do this is by emphasizing the importance of direct attorney to client communication, minimizing the role that paralegals and other support staff play in your case.
To learn more about how we strive to stand apart from other firms, schedule a free consultation with an experienced family law attorney today. At our firm, we believe that the key to all relationships, including that between attorney and client, is a personal connection. For this reason, we offer free phone consultations for all potential clients. This allows us to efficiently manage costs and review the facts of your case to determine whether we can be of assistance. We want you to be confident in the attorney that you entrust to handle your family law case and feel confident that we can exceed your expectations.
Family Law Legal Services
At AZ Family Legal Services, we understand that legal representation is not one size fits all. We understand that our clients are individuals, having different expectation and desires with regards to their legal representation. This is why we offer family law legal services in a variety of different capacities, as shown below.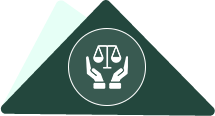 Formal and complete legal representation with regards to all aspects of your case, including legal consulting, preparation and filing of documents, and hearing and trial representation. While this is the most expensive option, it also provides clients with the best possible legal representation.
We will consult with you and provide our legal opinion with regards to various aspects of your case. This option is best for those clients who wish to represent themselves, but would like to review their option with an experienced attorney.
We will represent you in those specific and defined aspects of your case that you are not comfortable handling on your own. This is a cost-effective alternative for those clients comfortable handling certain aspects of their case without an attorney.
This is a cost effective option that allows clients to pay as they go for services rendered instead of having to relinquish a large retained payment up front.
ARIZONA FAMILY LEGAL SERVICES
What Can I Expect During my Family Law Consultation?
Congratulations! By scheduling a free consultation with an experienced family law attorney at AZFLS, you are taking a huge step towards resolving your legal issues.
Most initial family law consultations take about an hour in time. Our attorneys appreciate that it takes time to familiarize ourselves with the details of your unique situation and therefore will never rush you through a consultation.
Our goal is for us to leave with an understanding of the idiosyncrasies of your case and for you to leave with at least a general understanding of your legal rights and options. This may sound overwhelming, but you will be surprised how fast it goes.
There are many ways in which you can prepare for a family law consultation. Perhaps the most important way in which you can prepare is emotionally. At AZ Family Legal Services, we understand that issues related to family law matters are often associated with heightened emotions.
Unfortunately, many of the questions we ask have difficult answers. Our attorneys are trained to navigate these scenarios with the utmost respect and sensitivity. However, it is important to understand that your attorney may ask about things that are difficult for you to discuss with others. Understand that it is normal to express feelings of anger or pain in these situations.
In addition to preparing emotionally for your consultation, it is important that you are prepared to review the details of your current family law matter. For divorce cases, it is important to come prepared with an accurate accounting of current income streams and any assets or debts that your or your spouse may have.
In addition, your attorneys will request copies of any supporting documentation related to your case. This may include prenuptial or postnuptial agreement, divorce summons, an order of protection or domestic incident report.
(4) Understand Your Goals
On a final note, we at AZFLS strongly recommend that you spend time prior to your consultation reflecting on what you hope to achieve in your family law matter. How do you want to resolve your family law matter? What is your ideal outcome?
Remember, that all information disclosed to an attorney in a consultation is confidential, so there is no risk to being honest and your attorney depends on complete and accurate information to help you best achieve your goals.
Contact Us for a Free Consultation
Congratulations! By scheduling a free consultation with an experienced family law attorney at AZFLS, you are taking a huge step towards resolving your legal issues.
Stay Updated with our Latest Blog Posts and Newsfeed!